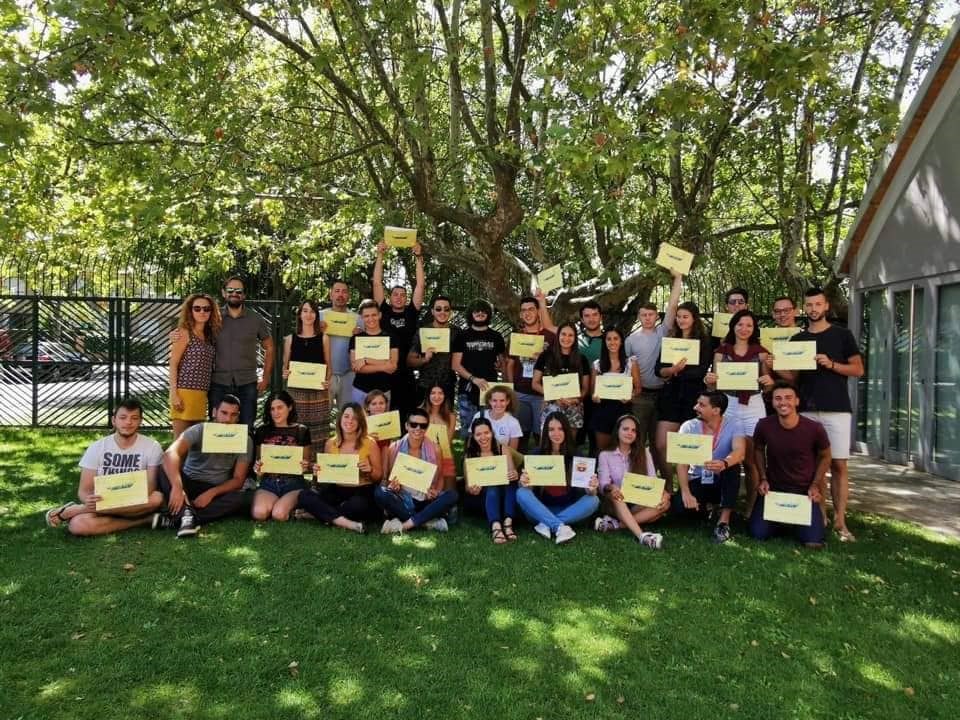 Charilaos,Gerasimos, Maria, Stavros and Maria were the youngsters who represented our organization in the YE project "Labour Up" in Spain! 
Here you can see some of their thoughts and experiences! 
In 30 of August, five people from Greece met for the first time in the airport of Madrid. The emotional contrast between them was intense. Some of them were feeling sad, some of them happy and some of them enthusiastic. After a long search they arrived at the meeting point. Unfortunately we weren't able to enjoy the beauty of Madrid during the road because it was raining.
Later we arrived at Valladolid. We went to our rooms and then all together we went for a walk nearby to drink something.
The next day the first energizer game helped us to get know each other. From this moment   we didn't stop laughing. The atmosphere was unique and from the first minute we knew that the goodbyes in the end would be painful.
The variety of the workshops were amazing (stand-up comedy, presentations, role play games) that helped us to learn more about how to make a CV, a video CV and present ourselves in a interview. We also learnt about the rights not only for the employs but also for the employers. The workshops were so beneficial for us and now are able to apply the things which we learnt during the whole project. In addition we also informed about hostels.
As for the intercultural nights they helped us to understand each other culture even more, for one week we felt like a big family.
Moreover, we had a free day and we traveled to Salamanca. It was beautiful, magical and unique city and we didn't want to leave from there.
The days went by so quickly until the project ended… We didn't want to say goodbye because one day we hope to see each other again. We will never forget this experience, those friendships, these feelings…
This was only the begging. Thank you for this amazing experience!