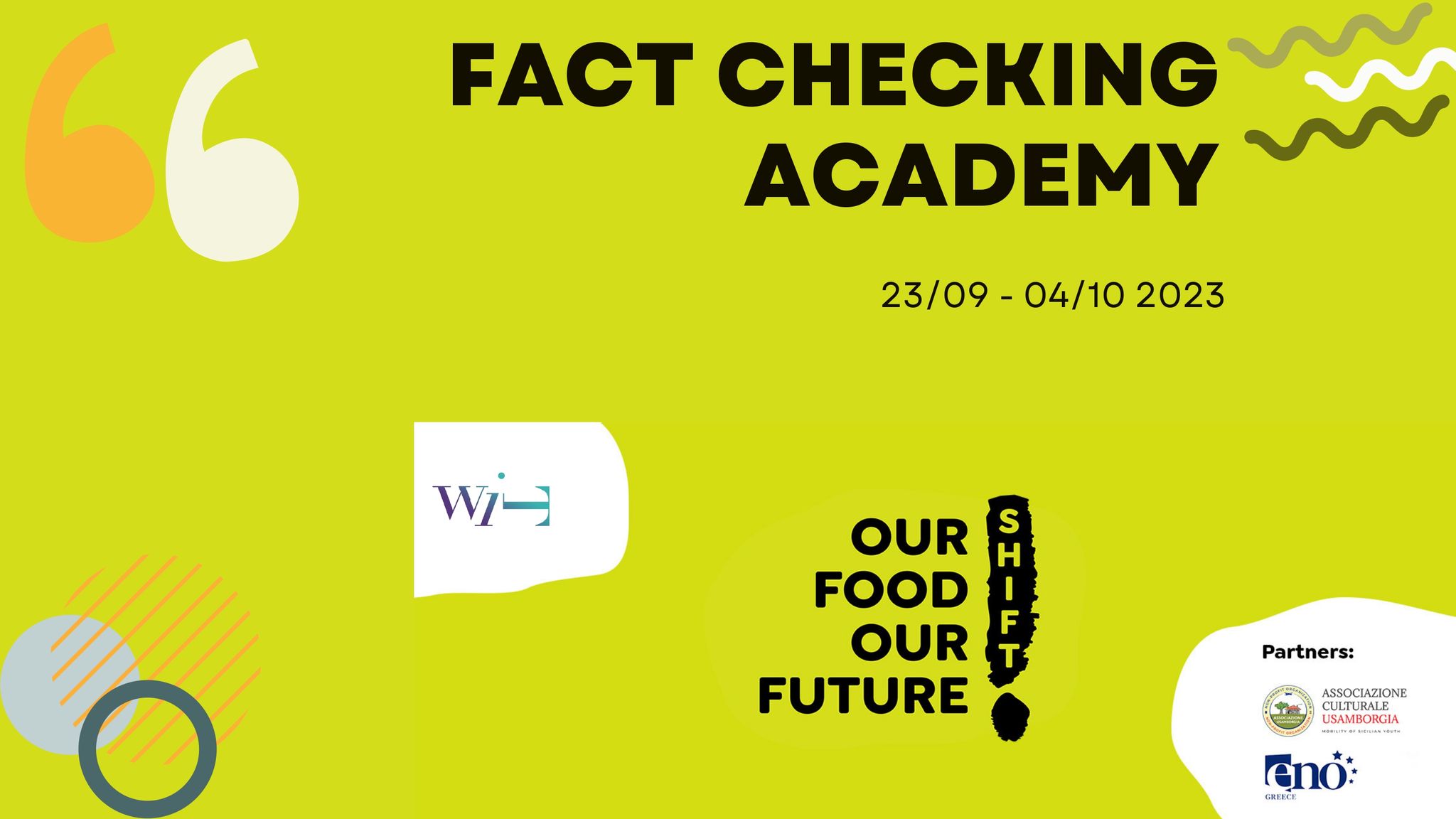 #food #future #partnership #KA2 #facts #checking #Academy #ErasmusPlus
 EXCITING NEWS!!
On September 23rd, we are starting the international Fact-Checking Academy, which we carry out together with our partners:
 Wytwórnia Inicjatyw Twórczych
 Associazione culturale Usamborgia
The Academy will last until October 4.
The workshops consist of two forms:
3 online meetings for the entire team of participants
2 group meetings in smaller teams.
During the Academy, we will cover topics such as:
  fight against fake news,
  valuable and proven sources of knowledge and information,
  online news map making.
The Academy is addressed to volunteers of all ages – the condition for participation is communicative knowledge of the English language – the language of the workshop.
  Extra bonus: Guest speakers
All participants will get a certificate of attendance!
Caught your attention??
Then register
https://forms.gle/BvdWRvov89GeBvm27 and join us!